11 ideas for developing
your real estate
video marketing in 2021
Why should real estate agents care about video?
Whether it's a listing video, an agency presentation video or virtual tours, real estate video is a real lever for those looking to develop their content offer and increase their prospects.
For example, real estate ads that include videos receive 403% more requests than those without. Real estate marketing players therefore have everything to gain from producing videos. Needless to say that in a market that is sometimes saturated, standing out is essential.
But before presenting 11 original real estate marketing ideas, let's look at the benefits of having a real estate marketing video strategy:
Having a real estate marketing video strategy helps you generate more leads, nurture them better, and build long-term customer loyalty.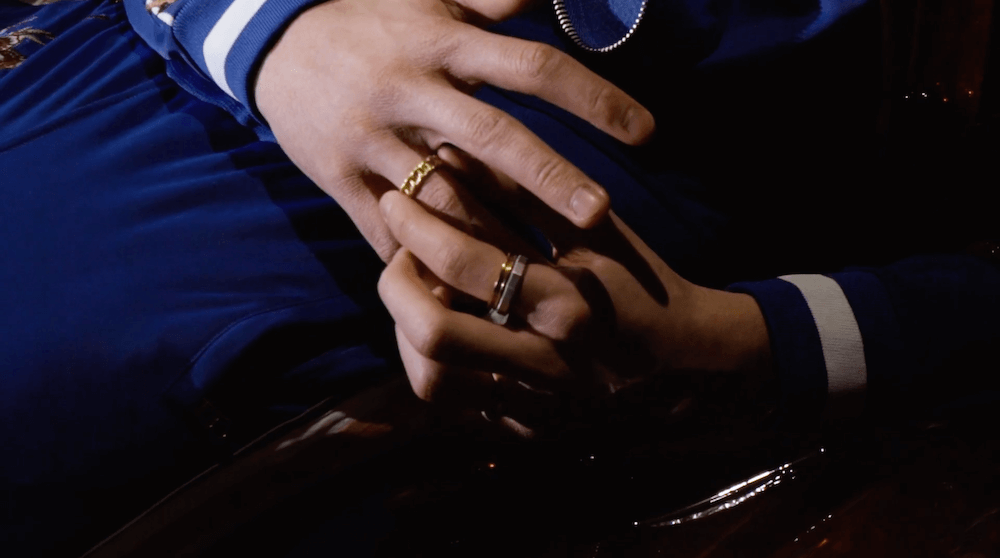 Real estate listings with videos receive more requests than those without video. For a local business trying to break into a crowded market, video production and optimization can be a key growth driver.
+Stand out from competition
Most real estate agents don't take advantage of video. In the National Association of Realtors' 2020 Home Buyers and Sellers Profile, only 10% of sellers said their agent uses video to market their home. This leaves room for maneuver for agents who wish to develop video marketing.
A video ad isn't just about selling the house; it's also a way to introduce yourself to potential customers. Your immediate goal in listing videos is to sell homes, but there is an equally important long-term goal: to create an audience of viewers who will see and interact with you and your videos in the future.
You are your own brand and video is one of the best tools for building a real estate agent's credibility. Using a professional agency allows for a more natural and authentic result. A real estate agent who expresses himself clearly in his videos will inspire more confidence in potential buyers.
Now that you're a little more convinced of the benefits, here are 11 original ideas on how to develop your real estate video marketing in 2021.
1. Develop your video marketing drip
If you wish to develop your real estate marketing strategy, we have a solution for you: send personalized videos by email. The best videos you can make as a real estate agent are personalized videos that introduce you to your clients, answer a question, offer advice, or maybe even personally provide data from your benchmarking analysis (CMA).
When it comes to marketing your ads in 2021, video is no longer optional and helps you take your video marketing drip to the next level and accelerate your sales.
2. Conduct agent interviews that increase credibility
Many agents don't really know the power of video in their industry, let alone include themselves in the videos. Doing this builds credibility with clients and it is often much easier to work with them because they feel like they already know you. You definitely stand out by incorporating yourself into your videos!
So put yourself in every announcement video, even if it's just a spoken intro and outro. There are a huge number of agents who post a ton of ad videos that they are not in and people don't know these agents.
A lot of real estate agents are already making listing videos. What can we offer you? We can make a video listing which also presents you! Speak with one of our project managers to establish a strategy.
3. Add real people to videos
The majority of real estate videos include music and shots from inside and outside the house. Efficient? Perhaps.

But if you want more engagement, putting real people in the video is effective and makes it possible to have original and different content that people keep watching and can identify with.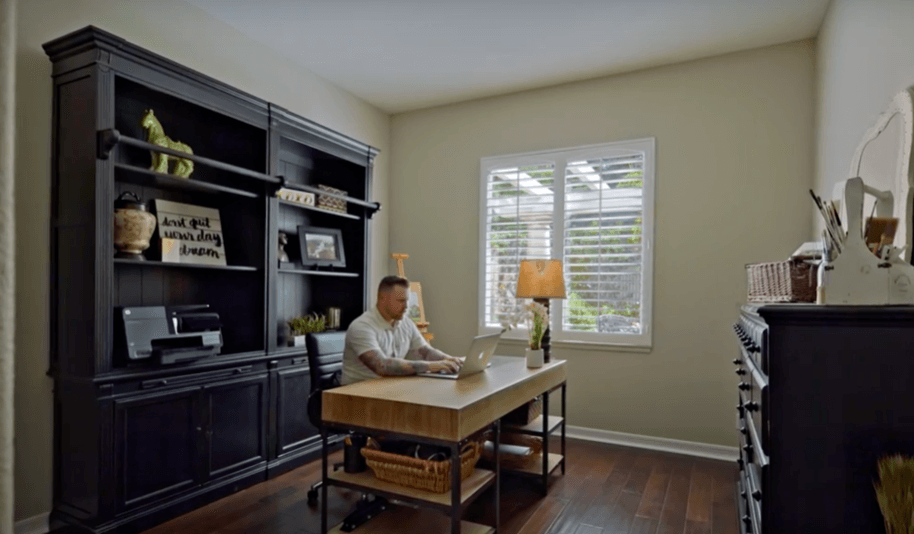 4. Get off the beaten track
There are many ways to stand out in video, it could be humor, style, or even art. An example of the latter is that of agent Kimberly Hastie of Halstead luxury who brought in music students from Juilliard to perform live in her videos.
Instead of a sterile tour with generic music, watching live classical musicians perform helps make the videos warm, personal, and inviting.
These videos were so successful that customers called specifically because of the videos which significantly increased the value of the property.
Another agent chose his vehicle as his trademark. In each of his videos, he travels and shows the audience round the neighborhood on a scooter.
However, be careful to stay consistent with your brand image and obtain the necessary agreements from your partners beforehand.
We are used to working on brand consistency. Talk to one of our specialists.
With the rise of social media, live streaming has spread to agents and brokers across the country. A common use case of Periscope and Meerkat (live streaming app) for the real estate community is to organize live listing tours, but this can also be used at industry conferences, Q&A , local community events and company outings.
This footage can then be added and mixed with other videos and you can turn what were initially live discussions and counseling sessions into long-term videos that you can use on your property.
6. Home buyer/seller advice
People need advice when they are looking to buy or sell a home. You can do this in a fun way, like whiteboard videos, as a list (people love to read things in list form) or a "how-to" video (these videos have been exploding for a few years).
The topics are manifold and can range from the best times of the year to list your home to what's going on with mortgage lenders' interest rate offers.
You can cover any housing-related topic that buyers and sellers in your market want to know about. Just use your real estate content marketing editorial calendar to find topics you've written for your blog about in the past that have worked well, and hey presto – you've got your source material for those videos ready to go.

It doesn't have to be all about your ads or your business, but also about your leadership or the way you communicate with customers.
7. Videos on the current state of the housing market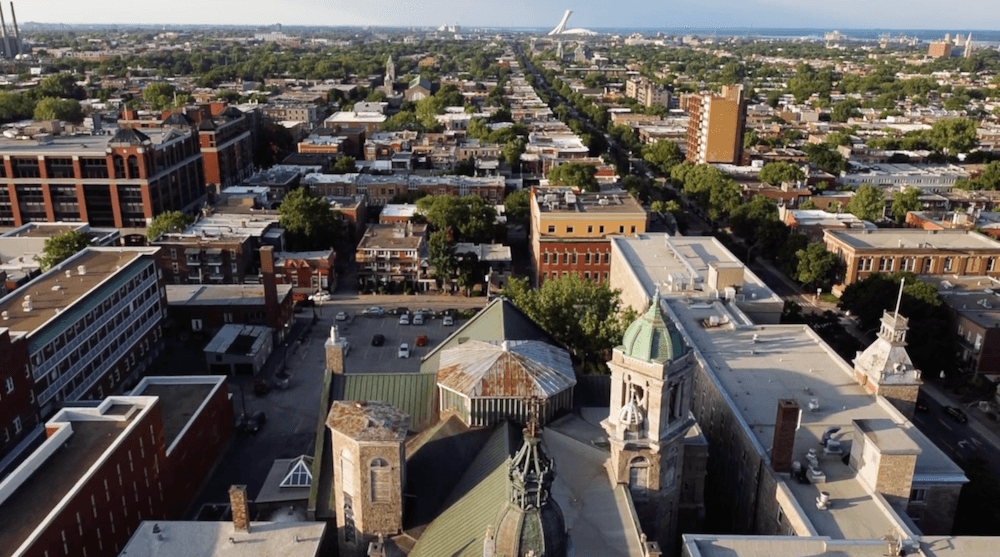 Chances are your clients aren't keeping up to date with the current state of the real estate market in your area.

So if you are opportunistic, collect and organize this data to make educational videos that will save time for your future prospects.

This data can be the latest news on the local housing market, the latest national bank lending rates, the condition and number of new home constructions, or recent sales data.
8. Local business review videos
Do you have several listings in the same neighborhood? Take the opportunity to make a personalized neighborhood visit that will allow your future buyers to project themselves.

You can do this as a walking tour or with a drone. Drone videos are great for viewing the exterior of a property and the outdoor space.

They also allow potential buyers to visit the district and discover local shops. And let's face it, the result is always "wow".
9. Brand promotional videos
These videos are perfect for landing pages or your main auto-play video on Youtube. High-quality production is ideal for any video you produce, but even more so for your branded promotional videos.

For this type of video, it's best to hire a professional videographer who knows what they're doing. Indeed, these videos are often the first point of contact between your customers and your brand.

Moreover, these videos are also invaluable as they are also one of the most versatile videos in your marketing plan. They can also be used during your presentations or conferences, or as a video profile for all your social media channels.
Take a look at the online event calendars to see what events and vacations that you can take advantage of with your video efforts and plan your footage accordingly.
The point of these videos is to capitalize on seasonality and keep in touch with your audience.
11. Short format videos (Reels, Tiktok)
This is the future, or at least this is where your future buyers are. And it's never too early to start befriending this support.
TikTok has around 1 billion monthly active users and 80% are between 16 and 34 years old. Short formats have the wind in their sails and if some don't want to take the plunge with Tiktok, others will see it as an opportunity, especially if you're targeting a younger audience. 
For these format, use behind-the-scenes snaps of your business, property highlights or videos with hashtags related to real estate. And always add a trending music.
We can help you establish a TikTok strategy and create original videos that will increase your reach.
Thinking to implement video into your marketing strategy?
You will by now have understood that video is a train that you cannot miss and starting a video marketing strategy today will indeed pay off tomorrow.
On the other hand, while DIY production values ​​can be charming, mistakes are not. So yes, your cousin's nephew's friend's girlfriend knows how to create videos, but if you really want to impress your clients, hiring a professional will give you a great return on investment (ROI).
Of course, not all marketing budgets are created the same, which is why we have put together a special offer to suit all budgets.
Discover our services or contact our project manager to find out more about our prices.